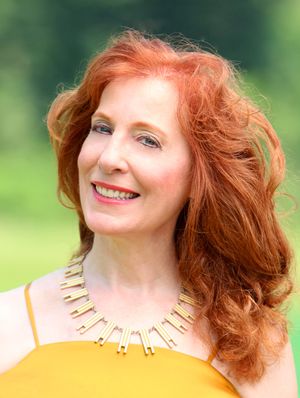 ABOUT NANCY SCIMONE
Performing Artist, Soprano, and Songwriter Nancy Scimone knew from the age of six that singing would be her lifelong passion. With her mission to share hope, joy, and beauty through music, she infuses spirited and soaring vocals into classic and contemporary inspirational melodies and lyrics. The purpose of every song Nancy Scimone sings is to deliver power and grace to launch the soul skyward, whether through the nobility of Handel or Mozart, the sweetness of a Johnny Mercer melody, the romance of a French ballad, or the freshness of a newly penned song. Her distinctive vitality and generous stage presence have reached audiences from transcendent cathedrals, Kansas farming communities, and the Kennedy Center Concert Hall.
BACKGROUND
Nancy Scimone was raised in a small, serene suburb of New York City and nurtured by the liveliness and love of her endearing Italian American family, who loved music. Memorable family visits into 'the city' to Radio City Music Hall, or to Saint Patrick's Cathedral to revere a Michelangelo on loan, and even listening to her Grandfather Santo's mandolin songs, helped to inform her awareness of the power of creative expression.  As she began learning to play the piano at home, she began exploring her own creative imagination, and before she could ride a two-wheel bike, she began 'making up' her own songs.  Her father's job changed to the Washington, DC area, where she currently resides.
LIVE PERFORMANCE
"Truly this is an artist who understands that her gifts are to be used for the higher goal of bringing beauty and
understanding to the world." St. John Paul Cultural Center, Washington DC USA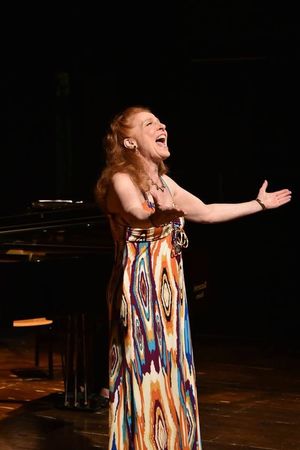 Nancy Scimone's performances include the soprano soloist in Handel's Messiah at the John F. Kennedy Center, the role of La Contessa in Mozart's Le Nozze di Figaro at the Embassy of Austria (Washington DC,) concerts at Smithsonian National Zoo galas, Johns Hopkins "Art of Healing" series, the US Botanic Gardens, and as guest soloist with the US Army Chorus in "An Evening of Poetry and Song."  She sang over 70 performances at the historic Henley Park Hotel in Washington, DC, entertaining with notable jazz pianists with music from the Great American Songbook. In New York City, in concert at St. Peter's Concert Series, and a solo concert at the Church of Our Saviour for the Sisters of Life.
In Italy, Nancy Scimone has performed with the Montefeltro Festival in Poulenc's Dialogues of the Carmelites, church concerts in Novafeltria and in the Tuscany region, and opera in Florence.
Her original one-woman musical drama performances have reached 1,000s, with over 100 performances across North America from to San Francisco, Chicago, Philadelphia, New York, and Toronto.  SAINT DRAMAS
SENIORS AND MEMORY CARE
Nancy performs regularly for memory care, assisted living and senior residents. Her programs seek to create a respite of comfort and joy. "The most amazing gift and privilege of performing for our treasured elderly is their wisdom and heart, and their uninhibited love for the music. They share their stories with me, and I learn so much from them. One afternoon I performed show tunes and 1940s songs at a veterans' home, not at all a fancy residence, and from the back of the room a man called out,  'sing something from (the opera) Madame Butterfly.'  I hadn't thought this was a Puccini crowd. Yes, I learn so much from my elders."
DISCOGRAPHY
Nancy Scimone's recorded full albums include original music, contemporary songs and classics. "The Quiet Place" original songs and scripture psalm settings arranged for instrumental ensemble; "Ora Pro Nobis"; "Panis Angelicus;" "The Sanctity of Life Scriptural Rosary," and "The Chaplet of Divine Mercy." They are heard worldwide on radio and online. LISTEN